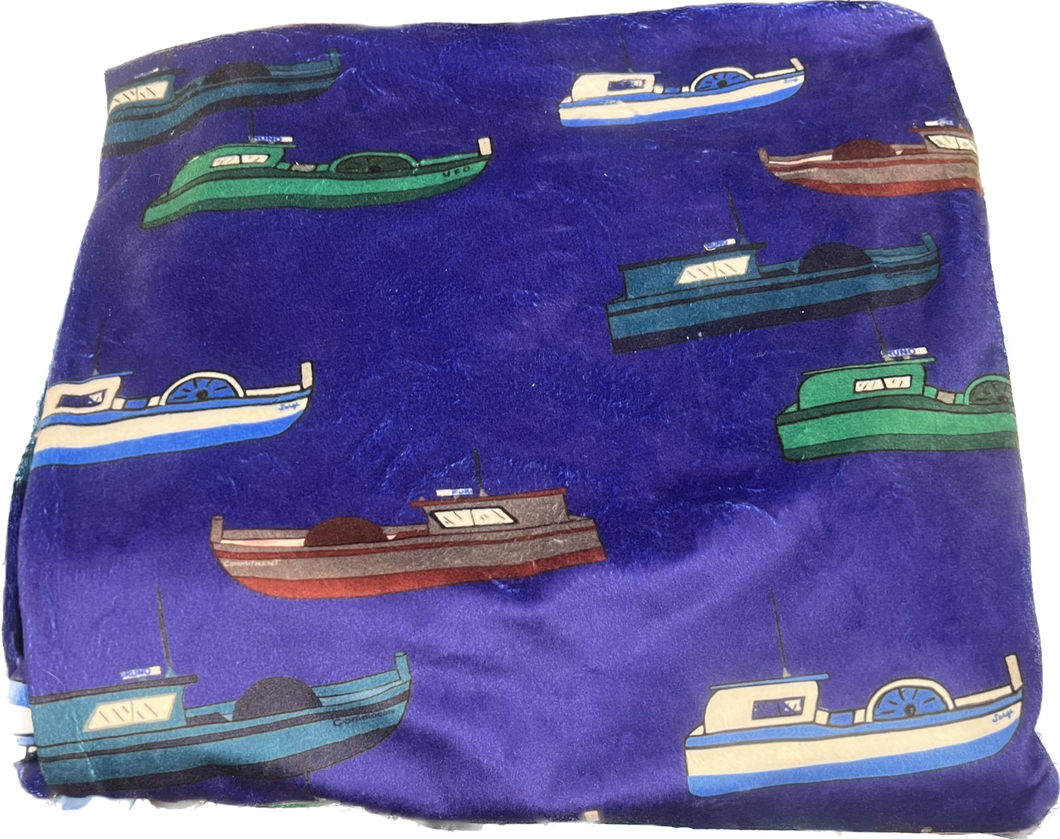 Gill Net Boat Blanket
Regular price $139.00 Sale
Everyone loves to seeing the boat go out to fish, the older boats used to be more colorful that they are today.  Brighten your bed and celebrate the Gill Net fleet of Prince William Sound and the Gulf of Alaska with this super soft and cozy blanket!

Blanket:  Blanket fabric is  minky 6.6 oz.  Minky is an incredibly plush 100% polyester fabric beloved for its soft, short pile and rich, saturated color. Offering a hint of stretch, this medium-weight fabric has strong wash durability and a luxe texture. Measures 50" x 70"
Designed in Cordova Alaska for the Maritime Culture Brand at Cordova Gear.