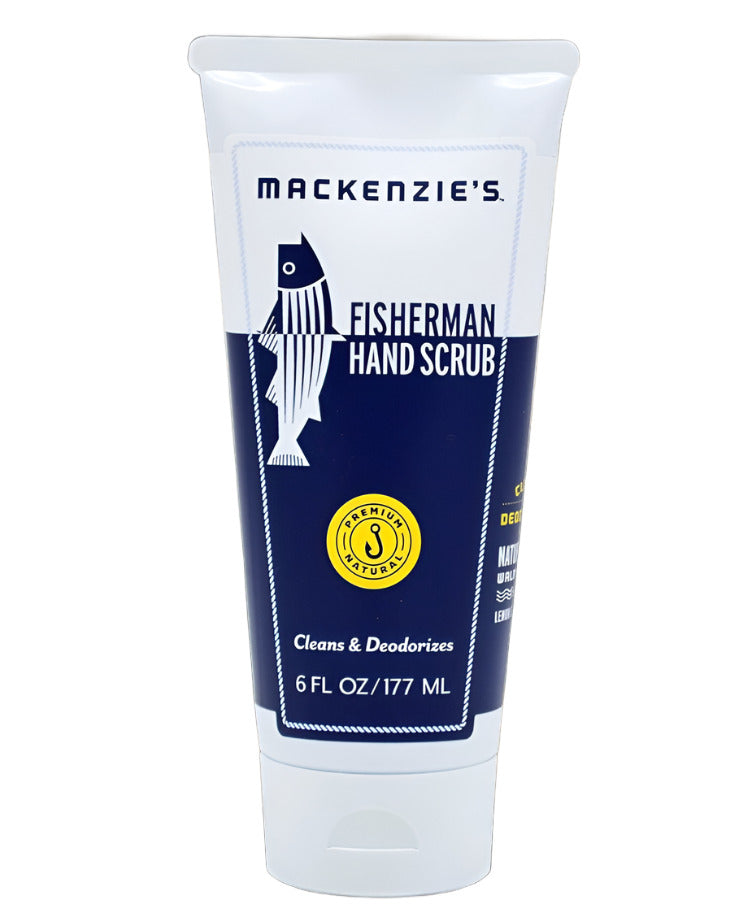 Fisherman's Hand Scrub
Regular price $16.00 Sale
MacKenzie's Fisherman Hand Scrub will get rid of fishy smells and eliminate a day's worth of bait, blood, scales, and slime with this super effective hand cleaner. Mackenzie's Fisherman Hand Scrub is a perfect blend of scouring walnut husks, cleansing soap, and deodorizing lemon essential oil. Our 6 oz. squeeze tube is the perfect size to fit most tackle boxes or any convenient spot on the boat. And no worries when it comes to the environment, MacKenzies is committed to protecting our waterways by using only 100% biodegradable ingredients.
Support a local small business, Made in New England!
WARNING: MacKenzie's Fisherman Hand Scrub contains walnut husks. This product may contain nut and or tree nut oils.